At Wellness Management Consultants we believe that our beloved pets deserve a healthy environment to increase their health and wellness, just as much as their owners.  They breathe the same air and are exposed to the same "body burdens" as humans but don't have the same protection from harmful chemicals both inside and outside the home.
Some Healthy Pets Components Include:
Selecting healthy food sources,
Sourcing healthy water,
Buying organic and green products for bedding and toys,
Creating a Healthy Pet Wellness Plan.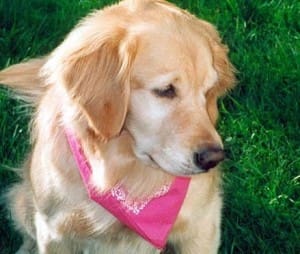 Pets are often the first family members to feel the impact of an unhealthy environment.  Their food sources, medications, grooming habits, and natural instincts make them unknowing targets for the chemicals and toxic elements we introduce into our homes.
We understand pets, both as part of your family and as working animals. We have used trained pet therapy animals as part of our practice for many years. We work with pet owners to develop Wellness Plans that will contribute to healthier pets.
As members of the advisory board for Honor Golden Retrievers http://www.honorgr.com for over 20 years, we have provided nutritional advice, wellness plans, and support, for hundreds of owners who want to insure that their animals live long, healthy, and happy lives.
Contact us to find out more about how we can help you develop a Wellness plan for your pets.