Two items in the news this week have given us some reason for optimism that future generations will live in a healthier world.
First, Chipotle Restaurants announced it will no longer use ingredients that contained genetically modified (GMO) components.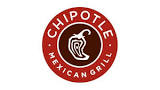 Now, I am fully aware that, the Chipotle announcement was about 90% marketing hype, since you could drive a truck through the qualifications and exceptions. These include soft drinks and other products where they could not find substitutes.
Additionally, this says nothing of the GMO products fed to animals that provide the beef, pork, or chicken in their food. But it does include corn, which is largely a GMO product in the United States and is an important ingredient at a restaurant specializing in Mexican food.
But the announcement marks the first time a well-known major chain has made any statement on GMO's and flies directly in the face of the Monsanto supporters who claim the food is perfectly safe and there is no reason to even label the products.
The announcement comes, of course, just a week after, Presidential candidate Hillary Clinton, famously stopped for lunch at a Chipotle restaurant on her initial campaign trip.
Now, this also says nothing about the overall wellness level of the food at Chipotle, since many people insist that it's not too many steps above fast food.
Will the announcement alone end the use of Roundup and make the world less polluted? Probably not, but if it raises awareness and helps the next ballot battle to label GMO foods, I think we should support it.
Combined with the impending labeling rules that Whole Foods hopes to implement by 2018, maybe consumers will be able to vote on GMO products with their wallets.
The second development was the announcement by a group of scientists and a federal official putting pressure on chemical giant Dupont to reduce the use of PFAS's.
PFAS's, poly- and perfluoroalkyl substances, are a class of chemicals, used in everything from carpets to pizza boxes, that many independent scientists claim increase the risk of cancer.
Under public pressure, some classes of the chemicals were replaced a few years ago, but now a new effort is being made to ban them entirely. Industry, which has a financial interest in their continued use, insists they are safe but unfortunately, since they stay in the human body for decades, it is very difficult to verify their claims.
The only solution, in my book, would be to ban them entirely to create healthier products and lessen the body burden of chemicals, which are leading to a host of health issues which no one can, or will explain.
This week, Linda S. Birnbaum, the head of the national toxicology program for the Department of Health and Human Services, wrote a commentary article in a well respected journal, questioning whether the chemical should be used, given their lifespan in the environment.
Earlier in the week a group of 200 scientists from all over the world urged all countries to ban the use of PFAS's.
Together the two items will help consumers confront the chemical industry and demand that businesses find more environmentally friendly substances to replace them.
If we are going to improve our health and wellness, we all need help to create an environment where hidden chemicals, toxins, GMO's and pesticides do not contaminate our world.